Expired
BISTRO Electric coffee grinder
BISTRO
Electric coffee grinder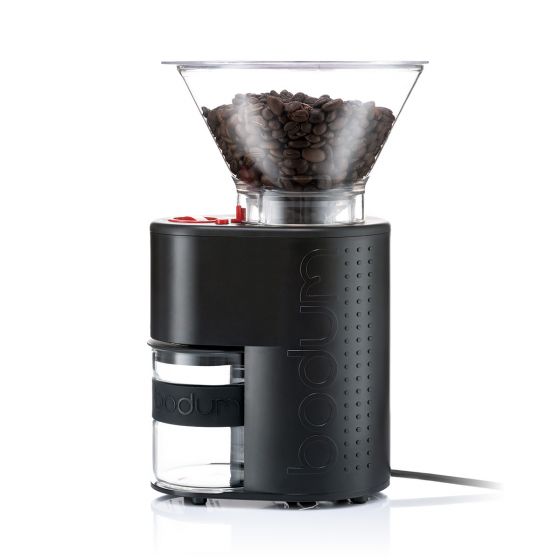 Clean, space-saving appliance that can hold 220 g of coffee beans.
Simple push-button control and preset timer so you can grind exactly the amount of coffee needed, keeping the beans fresh and avoiding wastage.
Adjustable grind with 12 settings, from French press to espresso.
Friction clutch that prevents damage to the grinding gear in case of small stones in your beans.
The conical burr provides a consistent grind without the need for sharpening. It spins slower than the wheeled model, making it quieter and less messy.
Borosilicate glass holder to reduce static cling and preserve the taste and aroma of your coffee grounds.
Made of stainless steel, plastic, borosilicate glass, rubber and silicone.